Meet the expert: Yolan Gielen, Circular Economy facilitator at Flanders Circular, the hub for everything relating to circular economy in Flanders. An unparalleled expert, therefore, who is often addressed in the sector as the wonderfully alliterative 'Yolan from Ovam'.
Yolan Gielen (°1990)
Function: Facilitator Circular Economy at Vlaanderen Circulair
Residence:Leuven, Belgium

Favourite place in the Euregio:
"Leuven, where I grew up and was educated since secondary school. A small town or a big village that has made great strides in sustainability in recent years. "
What is your favorite (design) design, product (in your life/work/interior)?
"Everyday: my reusable toothbrush, where I only have to change the brush. Simple, but effective."
"On a larger scale, I choose the cooperative housing model ofWooncoop, which I am going to join with my friend. They ensure that we do not have to buy a house, and can still build up capital."
I dream of this design product or item and hope to have it someday:
"I'm really looking forward to the Brompton, which will arrive in 3 weeks! For the rest, I'd like to have a mobile phone that keeps working, preferably in a service formula. I don't have to own the phone, I just want to use it."
I find this inspiring
design story/
Company:
"I find theGlimps network extremely inspiring. I have known the story more or less since the beginning and am always pleasantly surprised by the steps they take."
"They manage to mix biology, business, research and communication nicely into a coherent whole. And their subject, biofabrication, is one I believe in very strongly for our (medium) long term."
This is an inspiring book that everyone should have read:
"I used to invariably answer The 7 Habits of Effective Leadership by Stephen Covey."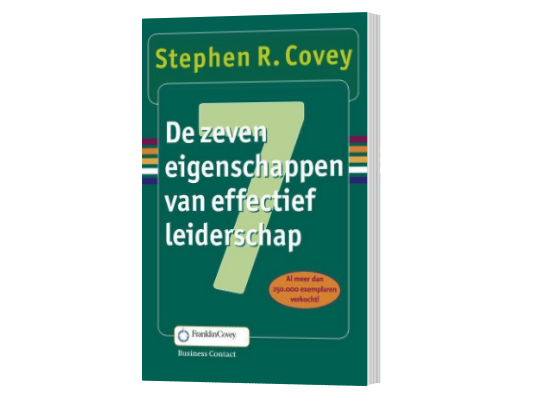 "Very strong, about how you yourself can give direction to your life, and how people perceive you (you have that in your own hands). But in retrospect, the book is written in a rather individualistic way, with little room for our environment and nature."
"Now I'm getting a lot of inspiration from the current book I'm reading: Permaculture in your pesonal and social life by Looby Macnamara. Same kind of content as my previous favourite book, but much more holistic."
These are the movies, tv shows, websites/links, podcasts that I myself loved
and i wish someone had tipped me off much earlier:
"I find the podcasts of Zwijgen is geen optieoften very gripping, interesting and inspiring."
"Een andere leuke is RevisionistHistoryvan Malcolm Gladwell. The subtitle "things that are overlooked and misunderstood in the past" says it all. He succeeds in linking wonderful little stories to great, well-known stories."
These are must follows online (instagram/linkedin/blogs/websites)
"I followLeen Gorissen on LinkedIn because she shares many useful things about biomimicry. And not only on a product level, but also on a system level."
"Furthermore, I like reading articles by Rutger Bregman because I always have the feeling after an article that he describes my feeling beautifully, and then links research and evidence to it. The previous master builder Leo Van Broeckalso brings out that feeling in me."
This is an inspiring quote or beautiful life motto:
"Education is the most powerful weapon
which you can use to change the world."
– Nelson Mandela
"I personally like to focus on education because I believe it can bring about the most sustainable form of change."
I wish the world
and Wanderful.stream
"Producers and consumers who share the same goal: good products and services that last."
"And Wanderful.stream that they can contribute a step in this."